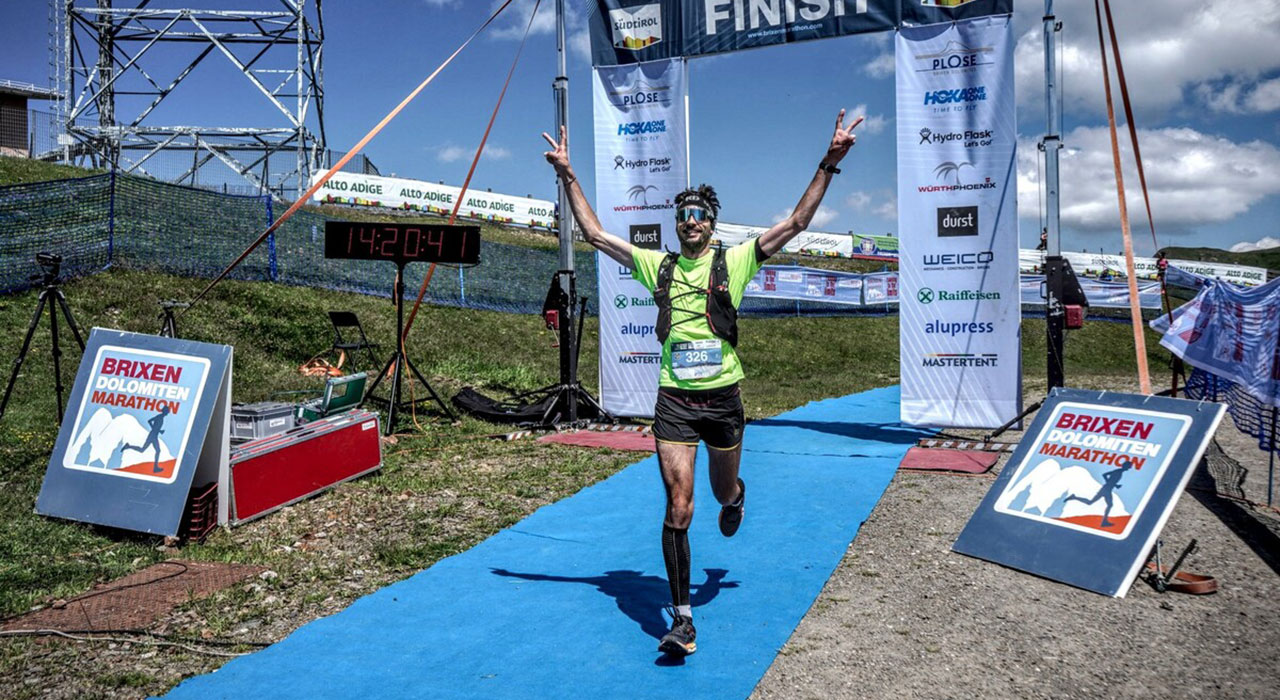 Cancellation Dolomites Ultra Trail 2023
The Organising Committee cancels the Brixen Dolomiten Marathon with a heavy heart with the following statement from the President, Christian Jocher …
more ❯
Dolomites Ultra Trail
… as a couple to the ultimate running adventure
In 2019 we realized our dream and launched the Dolomites Ultra Trail. It is a team race, it is run exclusively in a team of two: the athletes start together in Brixen/Bressanone, go through the checkpoints together and also reach the finish line in Brixen/Bressanone together.
The Dolomites Ultra Trail takes place in the heart of the Dolomites on forest and hiking trail, on alpine and partly high alpine climbs. Since 26.06.2009 the Dolomites belong to the UNESCO World Natural Heritage, whose protection and preservation is a common cultural concern. Unique mountain landscapes of extraordinary beauty will be passed through, the monumental an colourful landscape of the Dolomites will fascinate the participants.
The Dolomites Ultra trail starts in Brixen/Bressanone at 560 m above sea level. The route follows forest and meadow paths via Afers (10 km) to Russiskreuz (20 km). It continues on hiking trails to the Schlütter Hut/Rifugio Genova (28 km), high alpine climbs to the Puez Hut (39 km) and again on hiking trails down to Campill/Longiarù (47 km). Here it goes again on beautiful climbs up to the Fornella Hut (57 km) and further to the Rossalm and Kreuztal/Valcroce (71 km). The final descent on hiking trails leads directly to the starting point in Brixen/Bressanone (84 km).
emotion – miracle – unity with nature
Dolomites Ultra Trail - information
The registration takes place only online, it is completed with the payment of the starting fee.
In case of problems turn to info@brixenmarathon.it
– Registrations are close –
The Val Badia offers numerous accommodation options around St. Martin in Thurn. Embedded in one of the most beautiful mountain valleys in South Tyrol, your running holiday will be an unforgettable experience.
Accommodations in Gadertal/Val Badia
loading ...
Send the Dolomites Ultra Trail to your friends: