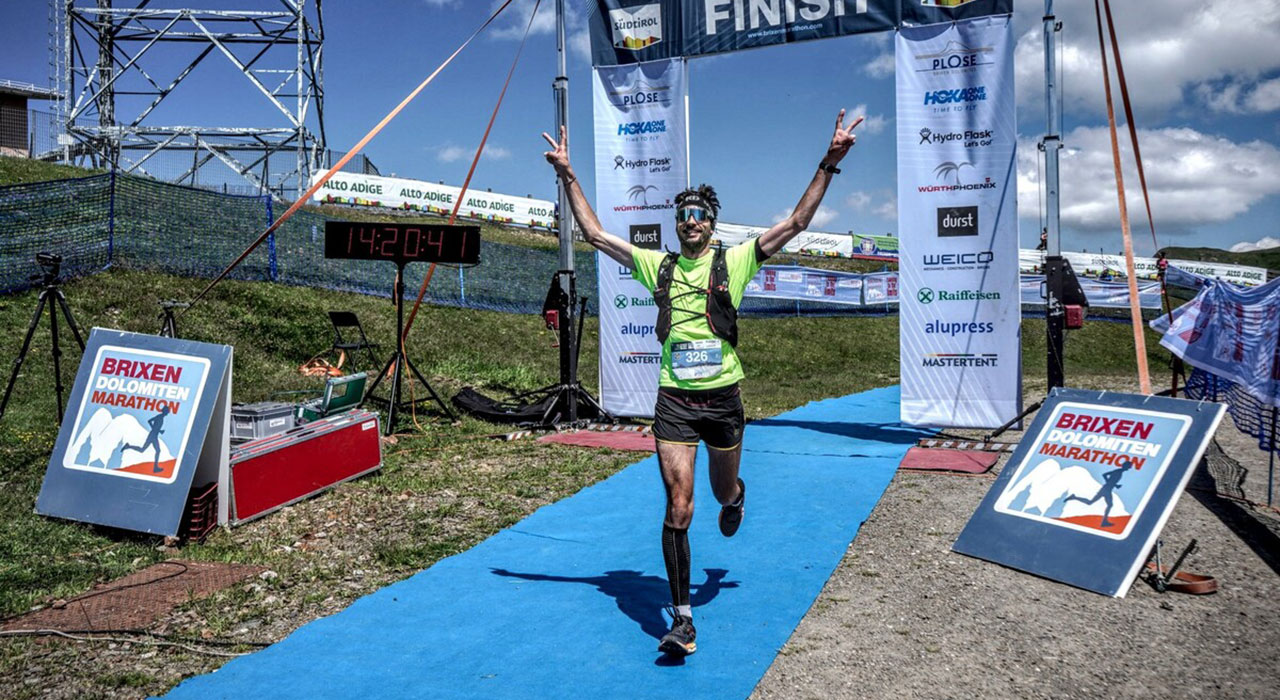 Cancellation Brixen Dolomiten Marathon 2023
The Organising Committee cancels the Brixen Dolomiten Marathon with a heavy heart with the following statement from the President, Christian Jocher …
more ❯
Brixen Dolomiten Marathon
… the different mountain running experience
The heart of our trail running weekend is still the Brixen Dolomiten Marathon, launched in 2010, which takes you from the Cathedral Square in Brixen/Bressanone (560 m) to the local mountain, the Plose at 2.450 m above sea level.
The route of this mountain marathon leads along forest and meadow paths, in sections also on asphalt roads, to St. Andrä (1.062 m) – here is the valley station of the cable car. Then we continue on forest roads to Afers (1.504 m). With the view to the Peitlerkofel and the Dolomites, the race leads on farm paths into the valley, then turns off on forest and hiking trails to the Rossalm and to Kreuztal/Valcroce (2.050 m) – the mountain station of the cable car. From the hiking trail to Ochsenalm (2.085 m) the view sweeps down to Brixen/Bressanone and the Cathedral Square, the starting point of the race. On the last 3 km there are still 400 vertical meters to overcome.
At the finish, the athletes enjoy a breathtaking 360-degree view of an incredible mountain scenery. A double sports experience: a demanding marathon and a view that makes you forget all your efforts.
It was the year 490 BC: the Athenians had crushed the Persians in the small town of Marathon, about 40 km in the north-east oft Athens. The Greek herald Fidippis wanted to announce the victory to his compatriots and immediately left for Athens. After his arrival he collapsed exhausted. This legend inspired the modern marathon, which has also been Olympic discipline since 1896.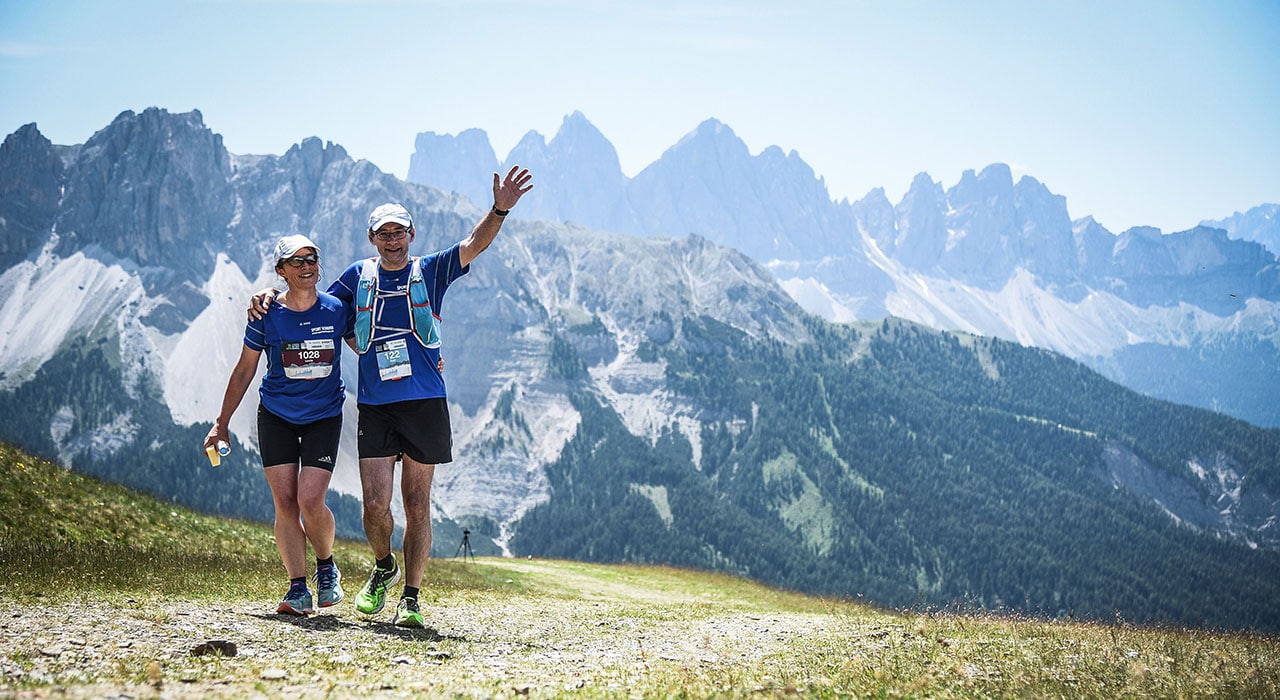 city – forest – alpine meadows - mountain
Brixen Dolomiten Marathon – information
Die Anmeldung erfolgt ausschließlich online und ist nach getätigter Zahlung gültig.
Bei Unklarheiten wende dich bitte an info@brixenmarathon.it
– Anmeldungen geschlossen –
Seit Jahren können wir auf die Unterstützung diverser Beherberungsbetriebe zählen. Voller Begeisterung für unsere Veranstaltung stehen sie den Athleten mit Rat und Tat zur Seite und erfüllen jeden "lauftechnischen" Wunsch ihrer Gäste.
Unterkünfte in Brixen & Umgebung
loading ...
Send the Brixen Dolomiten Marathon to your friends: