Women's run Brixen
… ladies run for ladies
The Women's run Brixen is celebrating a great anniversary on Juli 1st 2022: Together we will be 10 years young! The birthday party takes place at 8 p.m. on the Cathedral Square in Brixen. We are already looking forward to many enthusiastic girls and women who would like to spend an unforgettable sporty evening together and who are curious about some surprises. The route is 4,2195 km long and leads through the unique scenery of Brixen's old town, without time measurement and without start numbers.
The message of the Women's run Brixen is "ladies run for ladies": € 10 per startet goes to "ES GEAT DI A UN, tocca a te, it affects you too" – together we will support this great initiative and together we raise our voices against violence against women.
We are confident that in 2022 we can continue our tradition that the only entry requirement will be wearing the uniform technical t-shirt that we will distribute to the participating athletes before the start of the race.
A heartfelt thank you goes to all the running-perls who support us year after year.
Some of you have been there from the beginning: you are the magic of this event.
This place is dedicated to the "Angelo di Valeria", in memoriam Valeria Todeschi.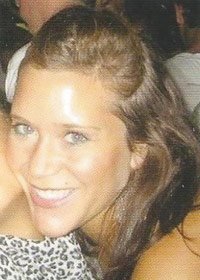 Valeria was born on October 9, 1990 in Brixen. She was an enthusiastic track and field athlete of the SG Eisacktal sports club. Her smile, joy and enthusiasm were second to none. Her sudden death on April 27, 2012 at the age of only 21 deeply affected us all. The phrase her family chose for the obituary sums up Valeria's essence:
She had the gift of God to make herself loved by everyone…
This is the only prize that is awarded annually at the Women's run Brixen. With the "Angelo di Valeria" we want to keep Valeria's memory alive.
Valeria's family would like to thank the organizers, who honored the memory of Valeria with the Women's run Brixen.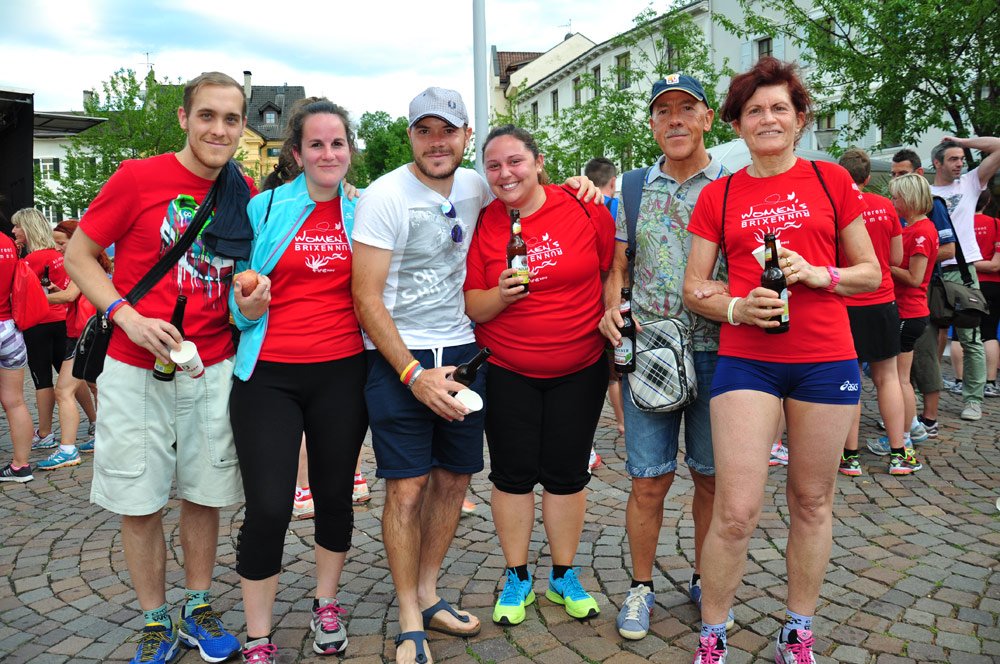 A tipically female attribute is her social nature, her willingness to help, her kindness and her open ear for like-minded people in emergency situations. She enjoys the togetherness and solidarity. We are all different in our nature and yet being a woman connects us, the desire for happiness, contentment and last but not least the entertaining comunity. So why not run side by side with like-minded women in the same t-hsirt through the old town of Brixen?
We ladies are just … all different – all women!
be there and feel free - TOGETHER
Women's run Brixen - informations
The experiences of the last years have shown that the starting places are booked up very quickly.
Secure your starting place as soon as possible!
The registration is completed with the payment of the starting fee.
In case of problems turn to info@womensrun.it
Each athlete declares on her own responsibility that she meets the health requirements for participation at the Women's run Brixen.
The organizers assume no liability for any impairment of the well-being ot the participants.
– Registrations are open –
The Women's Run Brixen celebrates its tenth anniversary this year. Hundreds of women will run through the old town of Brixen on Friday 1 July at 8pm – without timing, just for a good cause and for themselves!
Ten years ago, the Women's Run Brixen was organised for the first time. What began at the time as a support programme for the Brixen Dolomiten Marathon is now a successful running event in its own right. In 2019, 800 women participated, this year it will not be as many, but the Dome Square will still fill up on 1 July. "This year we have introduced a maximum limit of 500 participants for organisational reasons," explains Martina Ellecosta, head of the Women's Run Brixen. Preparations are already in full swing, not least because the OC is preparing something special for the 10th anniversary. However, the concept itself won't change much: 'The run has proven its worth, participants have been coming from all over South Tyrol to Brixen for years to spend a nice evening together with friends, acquaintances or colleagues – even with sporting activities,' says Ellecosta. The race starts at 8 p.m. from Brixen Cathedral Square and runs 4.2 kilometres through the old town. Along the route, women will be cheered on and at the finish line they can enjoy an aperitif and a great concert with the band Dr. Tinnitus. Anyone can participate, the important thing is to be there. Once again, all participants will wear a uniform T-shirt and warm up with professional help before the race.
The participation fee is 27 euros until 31.05.2022 (thereafter the price will increase). The fee will be donated to a good cause. "Also this year we will support the organisation 'es geat di a un – tocca a te', which fights against violence against women," says Ellecosta. You can register now by sending an e-mail to info@womensrun.it or on the day of the Women's Run Brixen directly on site at the Brixen Cathedral Square.
Programme – Friday, 1 July
❯ 4 pm: VSS Sprint Champion (children's race)
❯ 7.30 pm: Warm up at the cathedral square
❯ 8 pm: Start of the Women's Run Brixen
❯ followed by concert with "Dr. Tinnitus"-Band
Together with the release of our new website the registrations started as well. From now on you can register at www.womensrun.it for the jubilee edition of the Women's run Brixen on July 1, 2022. Already for the 10th time we are proud to organize this great event for you. On the occasion of this anniversary, we of course came up with many new ideas. In addition to our website, our logo has also undergone a makeover. And some more good news: this year's edition will also include some fantastic t-shirts again.

10€ per starter will go to "Es geat di a un – tocca a te" again this year. Together we will support this great initiative and set a sign against violence against women.

For organizational reasons there will be a limit of participants again this time, so we would say: get on the computer and register!!! We are looking forward to every one of you.

Follow us on Instagram and Facebook to stay up to date.
Your OC Team
Would you like to spend a long weekend in Brixen around the Women's run Brixen? There are run-friendly accommodations that will take care of you and your friends with enthusiasm and pleasure.
Accommodations in Brixen/Bressanone and surroundings
loading ...
Partner – Women´s run Brixen
Send the Women's run Brixen to your friends: