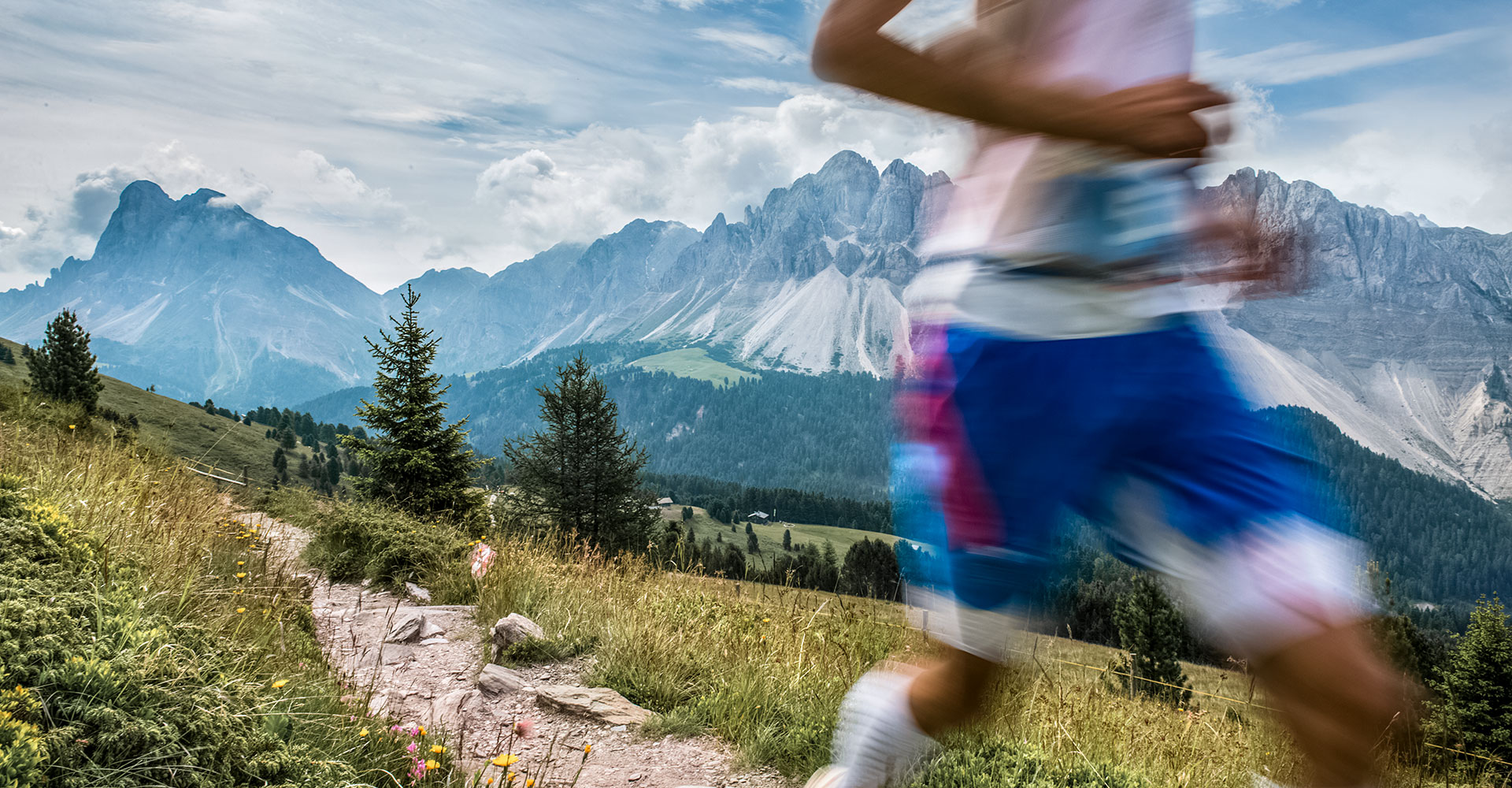 running to the limits
2023 cancelled – see you 2024
The Brixen Dolomiten Marathon was awarded as one of the most beautiful mountain marathons in the world!
– HDsports 2019 –
The routes
… just "WOW"!
The heart of our trail running event is still the Brixen Dolomiten Marathon, which was launched in 2010 and covers the classic distance of 42,195 km. This distance can also be run in a relay of 2 or 4 people – each athlete passes the baton to the following partner. From 2019 the Dolomites Ladinia Trail, 29 km, and the Dolomites Ultra Trail have been added: the latter is only open to couples with a length of 84 kilometers. In 2021 we complete our offer with the Villnöss Dolomiten Run, a trail run of 22 kilometers. This trail running weekend in South Tyrol has been opened every year since 2012 on Friday evening with the Women's run Brixen, a charity run.
The running adventure
… for the whole family
Our running weekend includes the three event communities of Brixen/Bressanone, Villnöss/Funes and St. Martin in Thurn/San Martino in Badia. The main setting is Brixen/Bressanone, one of the oldest towns in the region with a unique historical centre. Brixen/Bressanone, created at the confluence of the two rivers Eisack and Rienz, has a very special flair. Villnöss/Funes at the foot of the Geisler scores with an unique natural landscape, consisting of rugged mountains and colorful alpine pastures. St. Martin in Thurn/San Martino in Badia is the cultural community of the Gadertal/Val Badia with traditionally preserved buildings, the history dates back to Roman times. Your running weekend in South Tyrol and the experience of feeling the elemental power of the Dolomites will become an adventure for the whole family!
The ideal destination for your running holiday
Brixen/Bressanone
culture, nature and lots of fun!
Historic streets, restaurants, small markets and over 350 shops. A city surrounded by mountains – perfect for hiking, running, biking and skiing.
Villnöss/Funes
famous – the Geisler/Odle mountains
The high mountains of the Geisler/Odle and Peitlerkofel group enclose the rear valley and form the heart of the Puez/Odle-Geisler nature park.
Gadertal/Val Badia
St. Martin in Thurn – genuine cordiality
The Ladin way of life and language is very much alive here. "Val Badia" stands for down-to-earthness, international winter sports, Ladin heart.
let your dreams come true